Definition The definition recommended by WHO for international comparison is a baby born with no signs of life at or after 28 weeks' gestation. Incidence In 2015 there were 2.6 million stillbirths globally, with more than 7178 deaths a day. The majority of these...
read more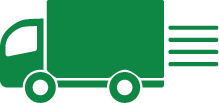 Follow a few easy steps to refill your prescription.

We have a few quality services to choose from, take a look.

Not sure what you need or maybe you need some advice? We can help!

Stay in the loop! We have upcoming events that you won't want to miss.
OMG, Fast AND free shipping??, You guys definitely have a new customer. Thank you.
I was amazed at the knowledge of these young pharmacists, Thank you for advising me and whipping up my own specialized blend of medication.
Wow, I don't usually write reviews but for these guys I simply had too. Excellent customer service and pleasant staff. Keep up the good work!!
WE ARE THE RIGHT HEALTH CARE FOR YOU!
Neighbourhood Care is a Barbadian licensed pharmacy. Here at Neighbourhood Care we have consistently promoted quality care for our patients. Our goal is to increase favorable patient outcomes through a collaborative effort as a member of the health care team.
Through our dedicated approach we strive to provide the most comprehensive services in the industry. We provide a full range of medications and nutritional supplements for patients.